Exploring Jaipur
Experience the allure of India's first planned city. Known globally for its exquisite and radiant gems, this capital city of Rajasthan combines ancient history and culture with modernity. Jaipur even makes up a third of the famous Golden Triangle, which also includes Delhi and Agra.
Legend has it that in 1876, the Prince of Wales visited India, and in honour of his visit, Maharaja Ram Singh of Jaipur painted the entire city pink, a colour symbolic of hospitality. Today, the pink hue gives Jaipur a majestic and unforgettable appearance, set against the stunning backdrop of the Nahargarh, Jaigarh, and Garh Ganesh forts.
Jaipur's origins date back to 1727 when it was established by Jai Singh II, the Raja of Amber. Due to the rapidly growing population and water scarcity, Jai Singh II moved his capital from Amber to the new city. The renowned architect Vidyadhar Bhattacharya used principles of Vastu Shastra to design the city, with the aim of making it not only beautiful but also harmonious. Discover the enchanting history and luxurious accommodations at our 5-star palace hotel in Jaipur.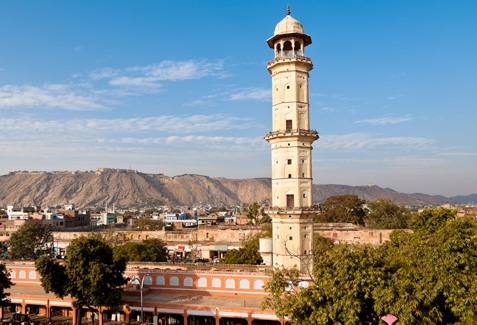 Ishwar Lat, a towering 60-foot structure in Jaipur, is a true gem that embodies the rich…
Distance : 19 km
Driving time : 37 minutes
Explore more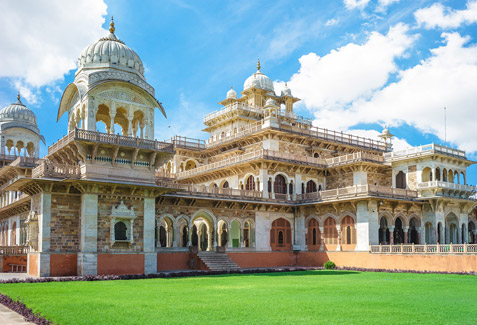 The opulent Albert Hall Museum, situated in the heart of Ram Niwas Garden, was inspired…
Distance : 21 km
Driving time : 40 minutes
Explore more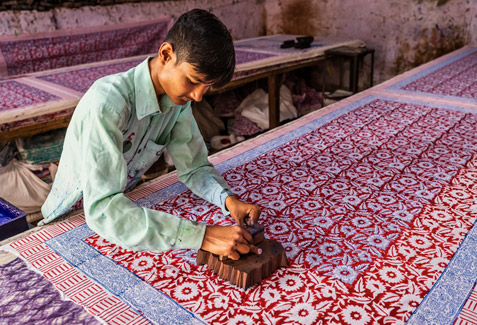 Discover the traditional art of hand-block printing at the Anokhi Museum of Hand Printing…
Distance : 30 km
Driving time : 21 minutes
Explore more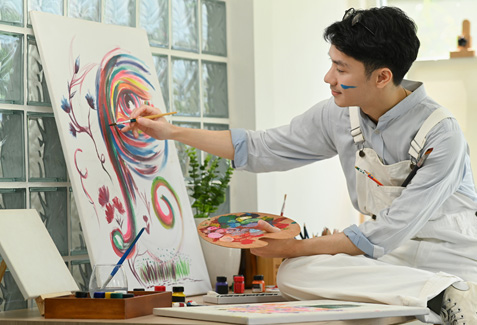 The Jawahar Kala Kendra, also known as JKK, is a renowned institution dedicated to the…
Distance : 24 km
Driving time : 46 minutes
Explore more