Royal Suite
A grand entryway with an ornate marble planter highlighted with frangipani ushers you into the Royal Suite spread over 2314 sq. ft. This coral blush shaded 2-bedroom suite comes with modern amenities, hand-tufted carpets, a 4-seater dining table, premium living room, spacious king and twin bedroom, walk-in closet and four-fixture bathroom. The suite is detailed with every imaginable convenience from beautifully appointed private patios laid over the famed Jaisalmer stone to, a double day bed beside the temperature-controlled private pool with a Jacuzzi and marble lotus-shaped fountains. The suite is also graced with a painting of Raja Ravi Verma's "Lady with a lamp" and personalized butler service.
Amenities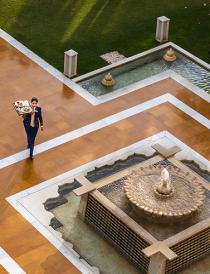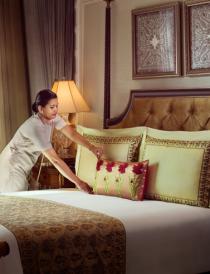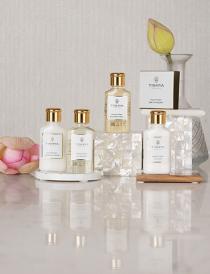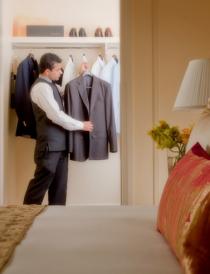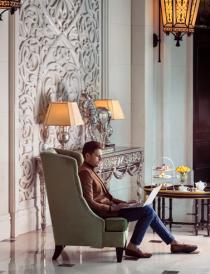 Experience a unique and signature service where every guest experience is personally curated by the Butlers assigned to you as a single point of contact before, during and after your stay.
Choose from an array of pillow options, from goose down feather to exclusive neck supporting pillows, to promote rest and rejuvenation in the most comfortable setting.
Immerse yourself in a unique sensory experience with our range of exclusively crafted bath amenities.
Contact your in-house concierge, for the prompt pickup and delivery of garments requiring quick laundry turnaround.
Stay connected with high speed internet with a fast and reliable connection.
The Leela Palace Service

Experience a unique and signature service where every guest experience is personally curated by the Butlers assigned to you as a single point of contact before, during and after your stay.

Pillow menu

Tishya by The Leela bath amenities

Express laundry service

Complimentary high-speed internet