Welcome to Leela DISCOVERY Loyalty Programme
Leela DISCOVERY is our innovative loyalty programme, offered in partnership with Global Hotel Alliance (GHA). It is beyond just a loyalty programme, it is a journey that enables members to explore more and experience more wherever they are.
Membership Highlights
Leela DISCOVERY has four levels — Silver, Gold, Platinum and Titanium, that members can achieve through stay activity or spend. Each level allows members to earn DISCOVERY Dollars (D$) and gives increasingly enhanced stay benefits. Status and rewards are recognised across GHA's distinctive global collection of 800+ hotels of 40+ brands.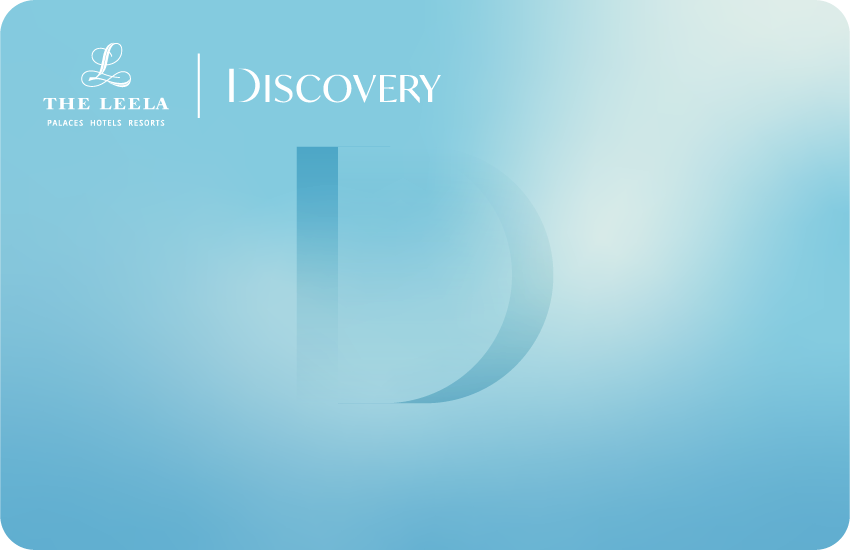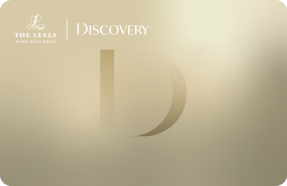 Gold
2 stays or $1,000 eligible spend (per calendar year).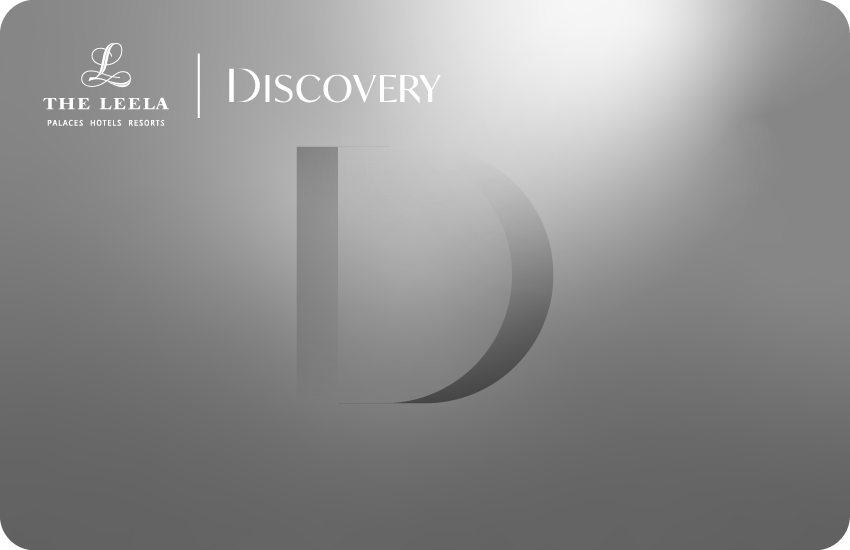 Platinum
10 nights or $5,000 eligible spend or 2 brands stays (per calendar year)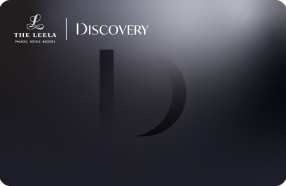 Titanium
30 nights or $15,000 eligible spend or 3 brands stays (per calendar year)
How Leela DISCOVERY works
The programme has evolved to embrace the new world of travel, redesigning the programme's recognition, benefits and rewards to be accessible, even when members are not travelling. Members can now enjoy exclusive access to hotel facilities and amenities with or without a stay, or book member-only experiences that immerse them in local culture. The enhanced design of the programme offers three flexible paths to reach elite status; an extra tier for faster progression; and opportunities to earn and spend generous DISCOVERY Dollars (D$) – the newly introduced cash-back rewards currency.
Start upgrading from day one with any of these options:
Join
Join our one-of-a-kind hotel loyalty programme for free to unlock a wealth of benefits and rewards from day one, with or without a stay.
Earn
Expect upgrades, exclusive Member Rates and access to our rewards currency, D$.
Indulge
Spend your D$ towards your stay, room upgrades, dining, spa treatments, golf and other experiences. The choice is yours. Simply put your D$ towards your bill at check-out.
Discover our Partner Destinations
Global Hotel Alliance brings together a unique collection of independent hospitality brands for GHA DISCOVERY, a multi-brand loyalty programme. GHA represents a collection of 40 brands with 800 hotels spread over 100 countries serving more than 20 million members.