Icons of India by The Leela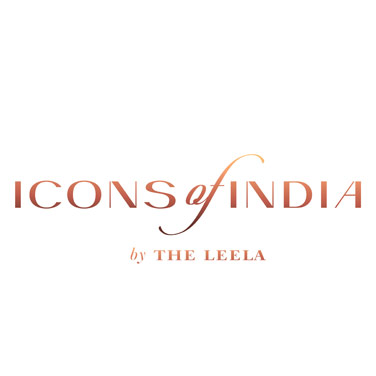 As an iconic Indian luxury brand that has been recognized globally, we remain committed towards preserving our culture and heritage and create meaningful experiences that allow us to connect with our guests through their passions. We have collaborated with inspirational Indians, achievers from different walks of life who have placed India on a global platform to co curate a calendar of enriching events and engagement activities.
Amaan and Ayaan Ali Bangash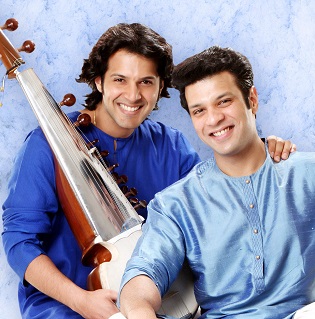 The Leela Palace, Hotels and Resorts has partnered with Amaan and Ayaan Ali Bangash who represent the seventh generation of a musical lineage, as sons and disciples of the sarod icon, Amjad Ali Khan. This partnership is based on a long-standing affinity between The Leela and the brand's respect for Indian classical music. Cultural and musical traditions give life and purpose to their work. By asking audiences to listen from the heart, the sarod virtuosos break through the troublesome polarities of continuity and change, tradition and innovation. In their sound, we encounter technical assuredness bolstered by elegant lyricism and joy-filled dynamism.
Amaan and Ayaan are also the curators of the signature Melodies by The Leela. Each melodic compilation weaves the soul of India with the spirit of the city it represents, to create a blissful experience. This collaboration unlocks access to delightful private concerts and enthralling events for our guests.
Kailash Satyarthi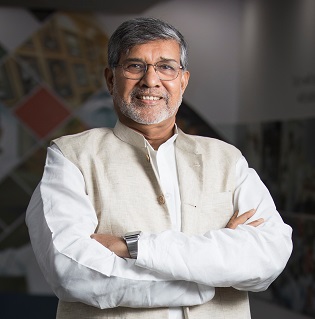 Nobel Peace Laureate Mr. Kailash Satyarthi is one of the tallest leaders and one of the loudest voices in the global fight against the exploitation of children. Despite facing multiple obstacles including numerous life-threatening attacks, he has fearlessly moved forward in his struggle to ensure every child is safe, healthy and educated. He has personally rescued tens of thousands of children from the scourge of slavery. Mr. Satyarthi's fearless and unrelenting policy advocacy efforts towards the elimination of violence against children have resulted in path-breaking legislation globally. The Leela Palaces, Hotels and Resorts supports Kailash Satyarthi Children's Foundation (KSCF), which envisions a world where all children are free, safe, healthy, receive a quality education, and have the opportunity to realize their potential.
As part of our commitment to the community and social impact, The Leela has partnered with KSCF to sponsor the education of 11 schools of 200 students each at Bal Mitra Gram™ (BMG™) or Child Friendly Villages model, an internationally recognized model for child-centered rural development, pioneered by Kailash Satyarthi Children's Foundation (KSCF) in 2001.
If you wish to make a contribution, you may do so directly on https://satyarthi.org.in/donate/.

Manushi Chhillar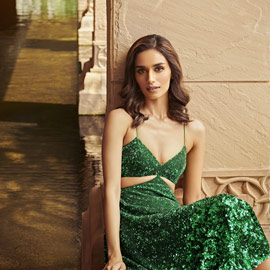 The Leela Palace, Hotels and Resorts is proud to be associated with the ethereally gorgeous Manushi Chhillar, a woman of substance and the perfect combination of a dreamer and an achiever. Determination, beauty, and ambition define her very existence. This 24-year-old former Miss World has demonstrated focus and a drive to make her dreams come true right from the very start. A doctor by profession, she is now set to make a mark in the world of films with YRF films.
Manushi is an exponent of "Project Shakti" the divine woman power and works for the upliftment of women in society. This partnership with Manushi will open up a world of possibility and allow The Leela and Manushi an opportunity to make an increased impact through events based on causes we collectively believe in.
Smriti Mandhana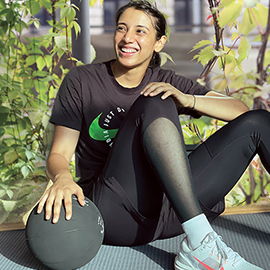 The Leela Palaces, Hotels and Resorts proudly welcomes Indian Cricketer, Smriti Mandhana to Icons of India by The Leela. She is one of the world's leading women cricketers and has been dominating the world stage since her debut for India. She has been recognized by the BCCI as the 'Best Women's International Cricketer' in 2018 and received numerous awards for her on-field performances, including the coveted Rachael Heyhoe Flint Award for the 'ICC Women's Cricketer of the Year'.
Sports has always been instrumental in shaping societal narratives in India and has the power to bring the nation together. Smriti is a passionate sportsperson and a cricketer who has been relentless in her pursuit of excellence. This collaboration highlights our focus on connecting with India's young demographic through their passion for sports.