Ram Niwas Garden
Discover the serene and historic Ram Niwas Garden, built by Maharaja Sawai Ram Singh in 1868 and located right in the heart of Jaipur city. This lush garden offers a perfect escape from the hustle and bustle of the city, with its tranquil atmosphere and stunning features.
Guests can explore the Albert Hall Museum, now known as the Central Museum, showcasing an impressive collection of art and artifacts. The bird park and zoo are also a must-visit, providing an opportunity to observe a variety of species up close. The Ravindra Rang Manch theatre offers entertainment for those looking for a cultural experience, while the art gallery and exhibition ground will appeal to all the art enthusiasts out there.
Relax and unwind in the picturesque surroundings, have a picnic with your loved ones, or enjoy some Rajasthani snacks at one of the quaint cafes nearby. The Ram Niwas Garden is the perfect place to recharge your batteries after a day of shopping at the nearby Bapu Bazaar. Come and experience the beauty and tranquillity of this historic garden, right in the heart of Jaipur.
Location: Jaipur
Distance from the hotel: 22 km
Distance from the airport: 11 km
Driving time: 38 minutes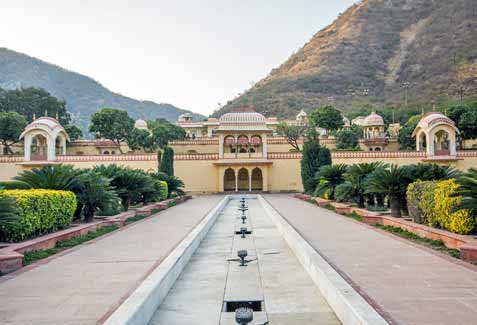 Discover the enchanting Sisodia Rani Palace and Garden, located just 6 kilometres from Jaipur on the Agra Road. Built in Mughal style, this stunning…
Explore more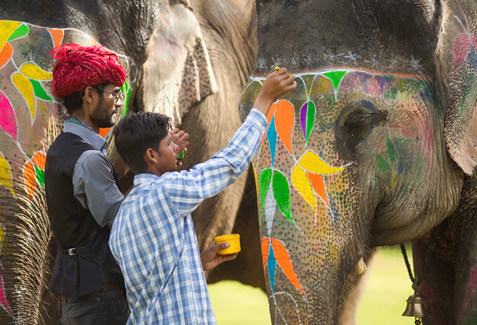 Elefun is a luxurious elephant sanctuary that is dedicated to protecting and preserving these magnificent animals. Established in 2013, the sanctuary…
Explore more