Sisodia Rani Palace and Garden
Discover the enchanting Sisodia Rani Palace and Garden, located just 6 kilometres from Jaipur on the Agra Road. Built in Mughal style, this stunning palace is adorned with beautiful paintings of the legendary love story of Radha and Krishna. The multi-tiered garden is a sight to behold with its fountains, watercourses, and painted pavilions.
As you wander through the garden, you will be transported back in time to the Indo-Mughal era, with its intricate water channels and lush flower beds. The park's fountains and natural springs add an extra touch of luxury and elegance, while a shrine dedicated to Hindu deities offers a peaceful retreat from the hustle and bustle of everyday life. The walls of the garden are painted with scenes from the story of Lord Krishna and Radha, adding to the enchanting ambience.
Relax and rejuvenate amidst nature with a day trip to the Sisodia Rani Palace and Garden.
Location: Jaipur
Distance from the hotel: 21 km
Distance from the airport: 14 km
Driving time: 35 minutes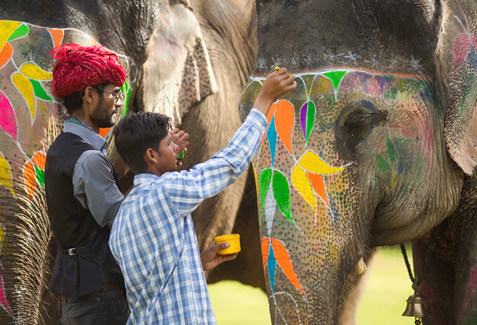 Elefun is a luxurious elephant sanctuary that is dedicated to protecting and preserving these magnificent animals. Established in 2013, the sanctuary…
Explore more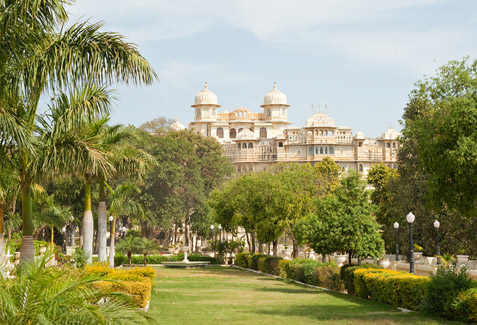 Discover the serene and historic Ram Niwas Garden, built by Maharaja Sawai Ram Singh in 1868 and located right in the heart of Jaipur city. This lush…
Explore more