Anokhi Museum of Hand Printing
Discover the traditional art of hand-block printing at the Anokhi Museum of Hand Printing, situated just one kilometre away from the Amber Fort. This museum is devoted to preserving the timeless craft of carving designs on wooden blocks and printing them on fabrics.
Housed in a 400-year-old, two-story haveli named Chanwar Palki Walon ki Haveli, the Anokhi Museum of Hand Printing offers a unique opportunity to experience the beauty of hand printing using natural dyes. The restoration of the haveli has been recognized for 'Cultural Heritage Conservation' by UNESCO in 2000.
Learn about the tools and techniques used to create these unique handcrafted designs with contemporary patterns. Special workshops on block carving and hand printing are conducted by the museum management upon request. The souvenir shop at the museum offers a selection of handcrafted 'Anokhi' merchandise including textiles, jewellery, home furnishings, and cards. Experience the beauty of this unique art form and take a piece of it home with you.
Location: Jaipur
Distance from the hotel: 30 km
Distance from the airport: 24 km
Driving Time: 21 minutes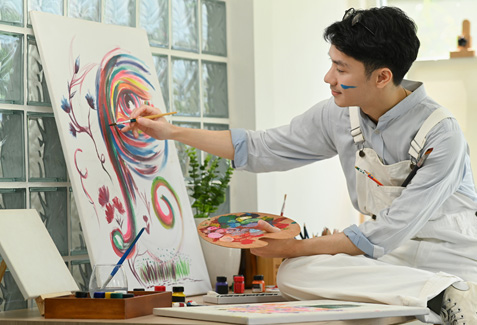 The Jawahar Kala Kendra, also known as JKK, is a renowned institution dedicated to the preservation and promotion of Indian art and culture. Located…
Explore more