Presidential Suite
Exhibiting opulence and grandeur, the Presidential Suite is apartment-sized and showcases contemporary decor, crystal chandeliers, and exquisite paintings. This suite featured a palatial living room, a master bedroom with a king-size bed, a spacious walk-in closet, a luxurious dining room, a separate study room, a well-equipped kitchenette, and a plush bathroom with a jacuzzi. With a touch of our world-class true Indian hospitality round the clock, private butler service is also offered to make your stay an epitome of luxury.
Amenities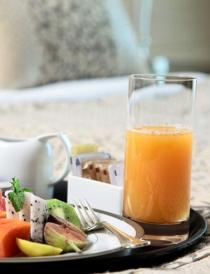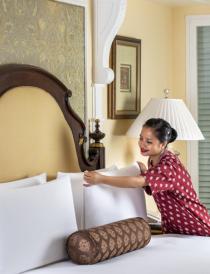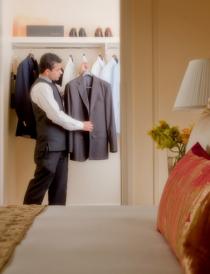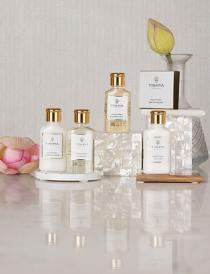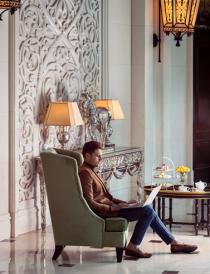 Choose from a round the clock menus and dine whenever you want.
Choose from an array of pillow options, from goose down feather to exclusive neck supporting pillows, to promote rest and rejuvenation in the most comfortable setting.
Contact your in-house concierge, for the prompt pickup and delivery of garments requiring quick laundry turnaround.
Immerse yourself in a unique sensory experience with our range of exclusively crafted bath amenities.
Stay connected with high speed internet with a fast and reliable connection.
24 hours in room dining

Choose from a round the clock menus and dine whenever you want.

Pillow menu

Express laundry service

Tishya by The Leela bath amenities

Complimentary high-speed internet