The Leela Palace Trail
There is no place in the world quite like India and nowhere better to unlock its treasures and unravel its mysteries than at The Leela. Whether you're drawn to the serene lake views of Udaipur, the still Kerala outback or the bustling lanes of Delhi, just as every city and region of this beautifully diverse country is unique, so is every Leela hotel.
Welcome to The Leela Palace Trail, a curated multi-day itinerary to six exquisite award-winning palaces and resorts in the country's most alluring destinations including New Delhi, Jaipur, Udaipur, Bengaluru, Chennai and Kovalam. Each hotel will not only astonish you with its unique architecture and exquisite environs but will present to you India at its luxurious best.
The Leela Palaces, Hotels and Resorts has been voted among the Top 3 World's Best Hotel Brands, #1 in 2020 and 2021, #3 in 2023 by Travel + Leisure World's Best Awards Survey and Best Hotel Group in India by Travel + Leisure India's Best Awards 2022, 2021 and 2020.
To view The Leela Palace Trail Brochure, plese click here.
ENQUIRE NOW
Offer Inclusions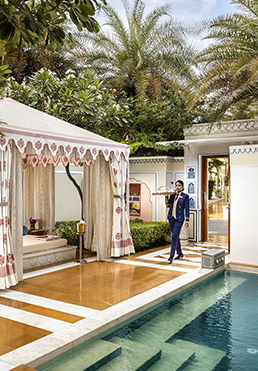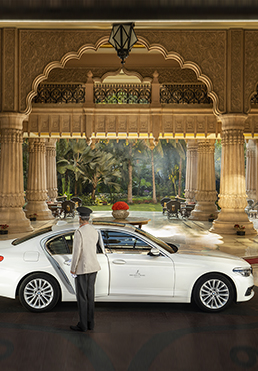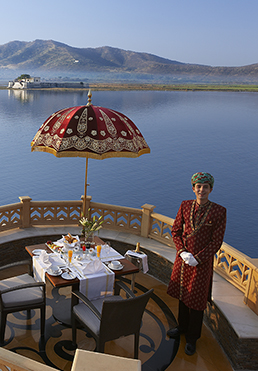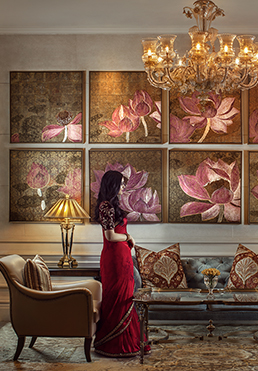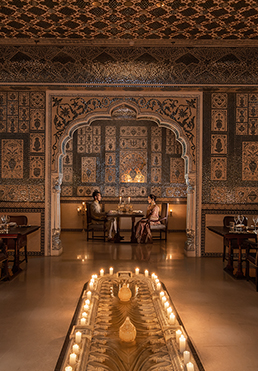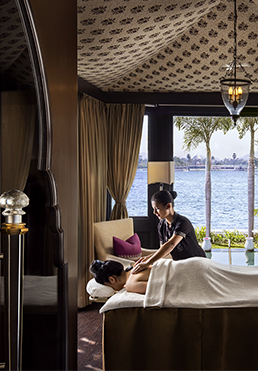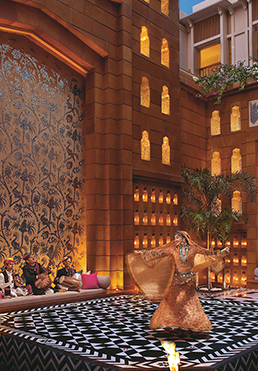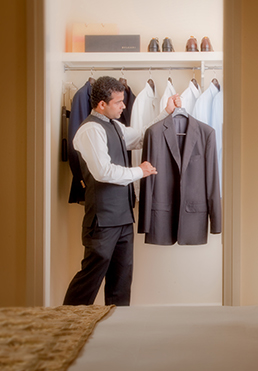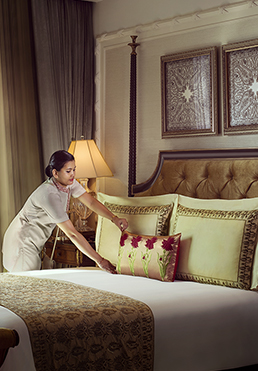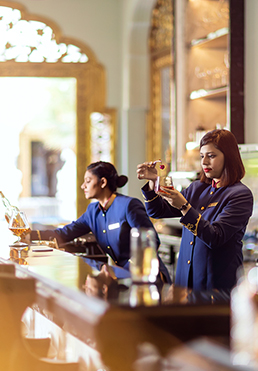 Breakfast in the luxury of your room or at our all-day dining restaurants
Airport transfers in a luxury sedan with special amenities
Signature service personalized by The Leela Palace Service associate
Evening cocktails followed by Palace Art Walk
Experiential dining once during the trail at the hotel of your choice
A rejuvenating spa experience once during the trail at the hotel of your choice
The Leela Ceremonial Rituals to immerse you into our local culture
Crisp ironing for up to 4 pieces of clothing per day
Personalized turndown amenities
Savings of up to 25% on spa treatments, food and soft beverages and laundry
Choose from
6 destinations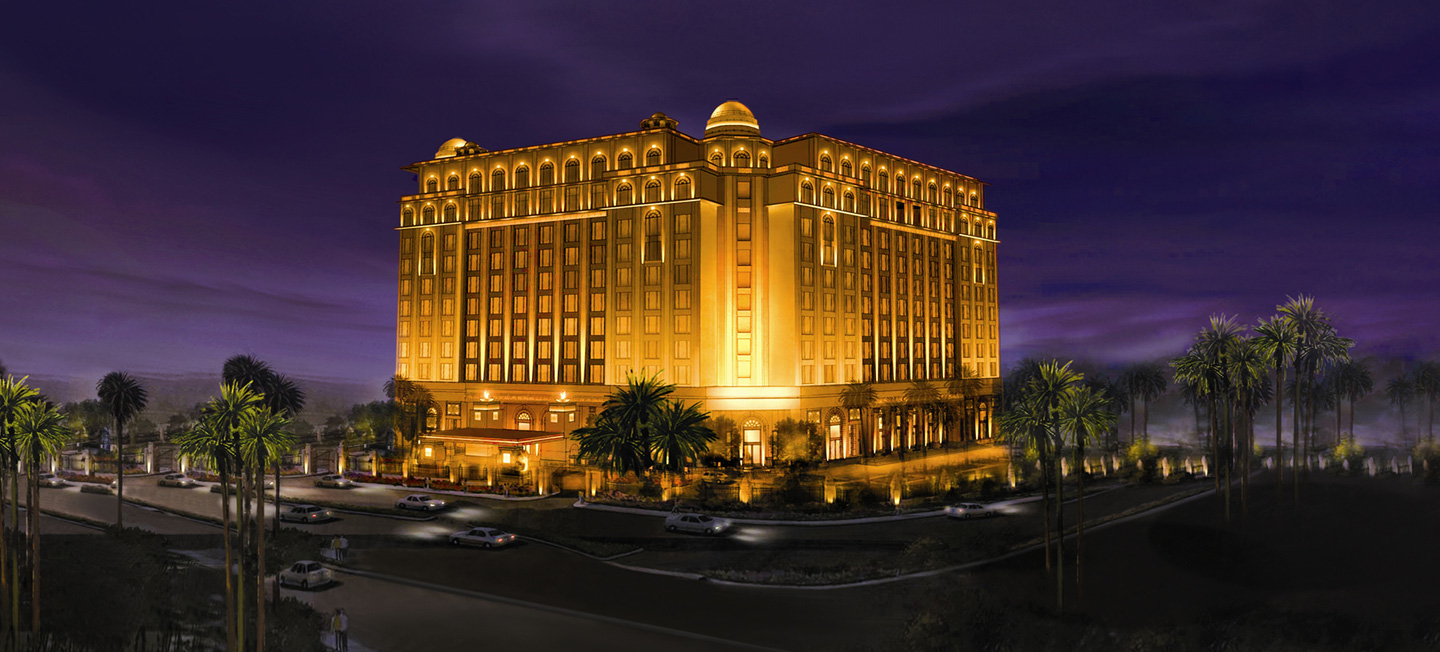 The Leela Palace New Delhi
A glorious modern palace that redefines excellence and celebrates timeless opulence.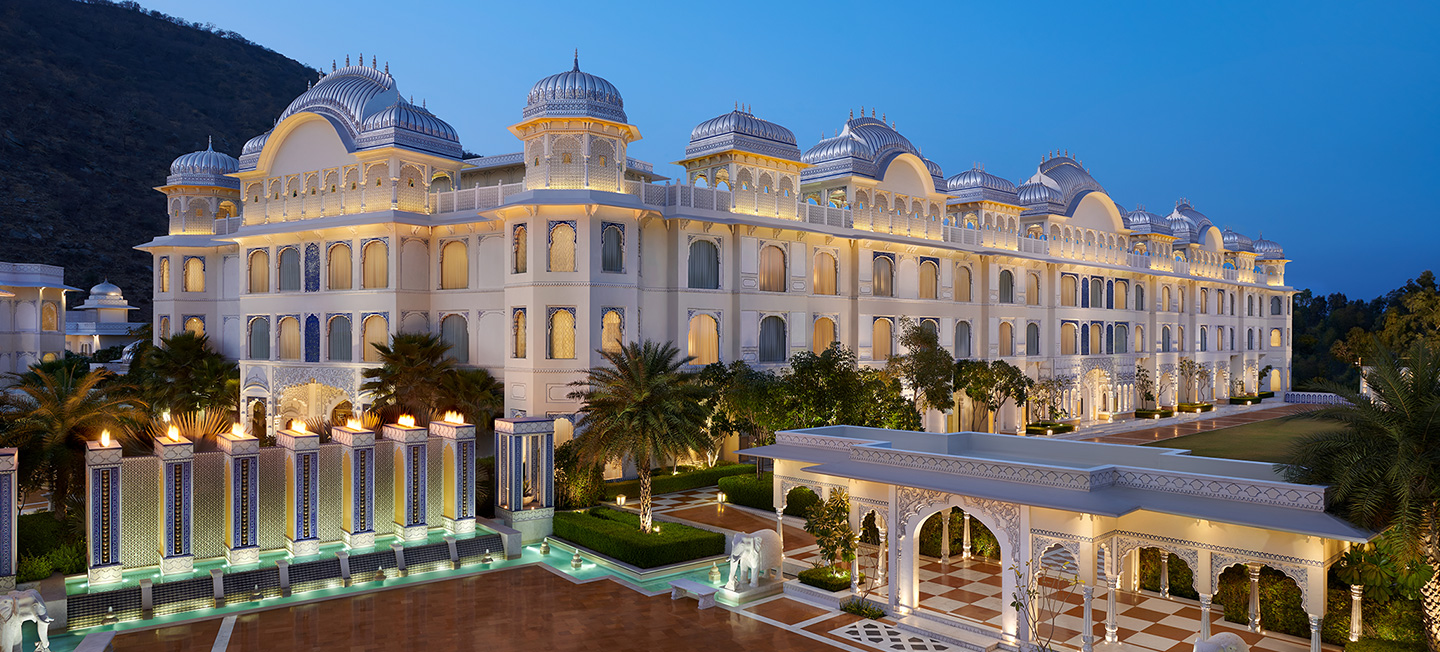 The Leela Palace Jaipur
A regal palace, exemplifying the history, culture and incredible energy of the Pink City.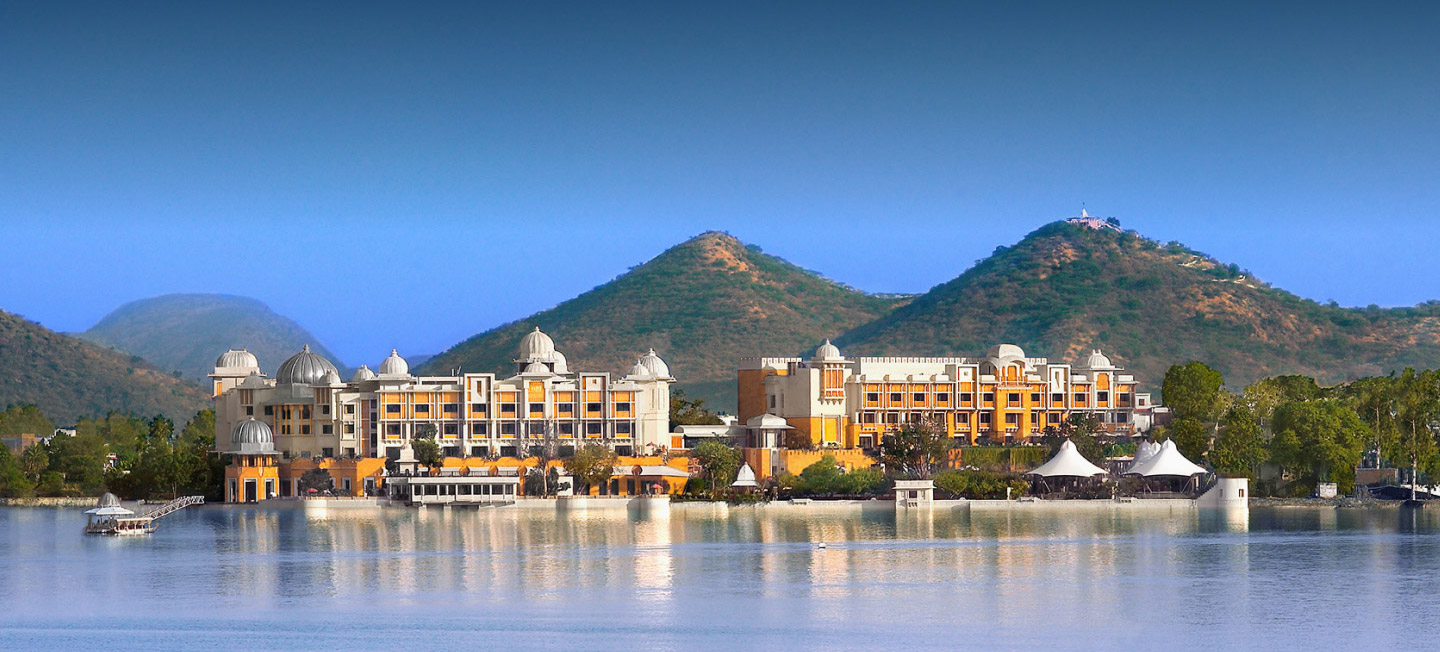 The Leela Palace Udaipur
A quintessential palace on a lake, that evokes the grandeur of Udaipur's rich and royal heritage.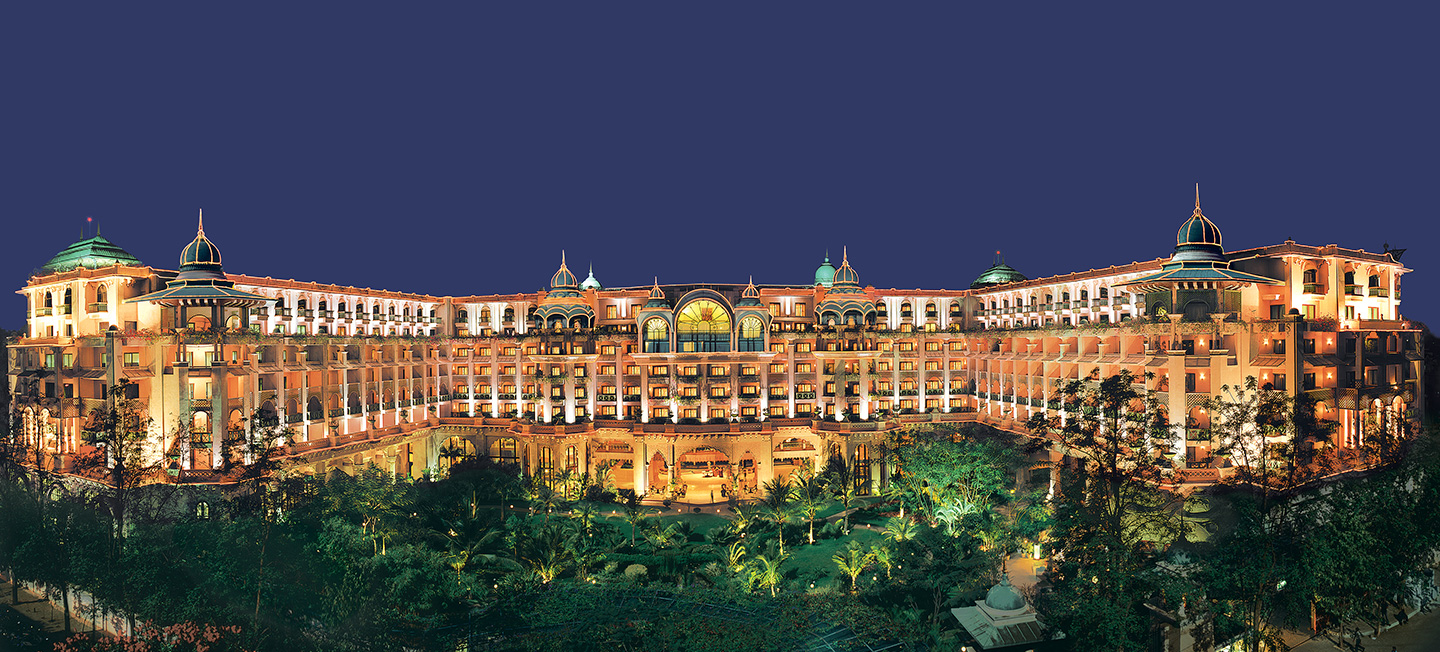 The Leela Palace Bengaluru
A resplendent palace located in the heart of Garden City, an impressive reminder of everything regal.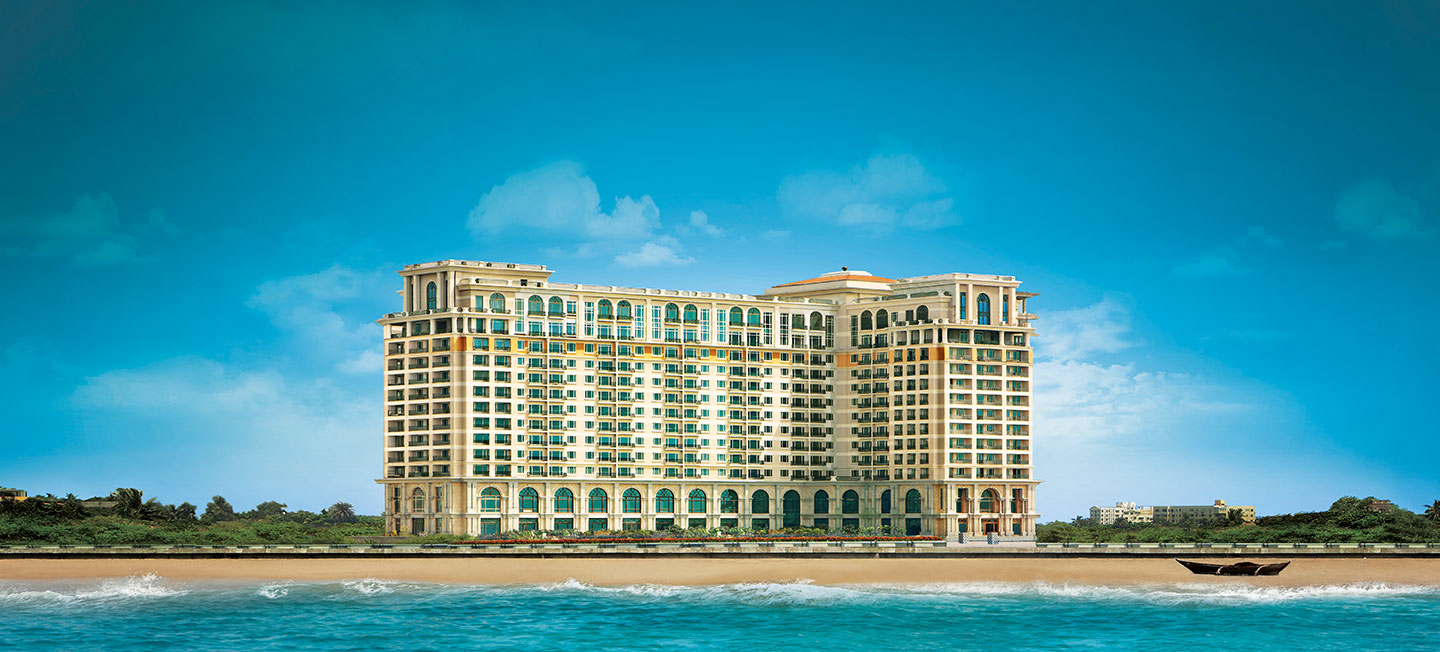 The Leela Palace Chennai
A palace by the sea, a beautiful amalgamation of the modern and traditional.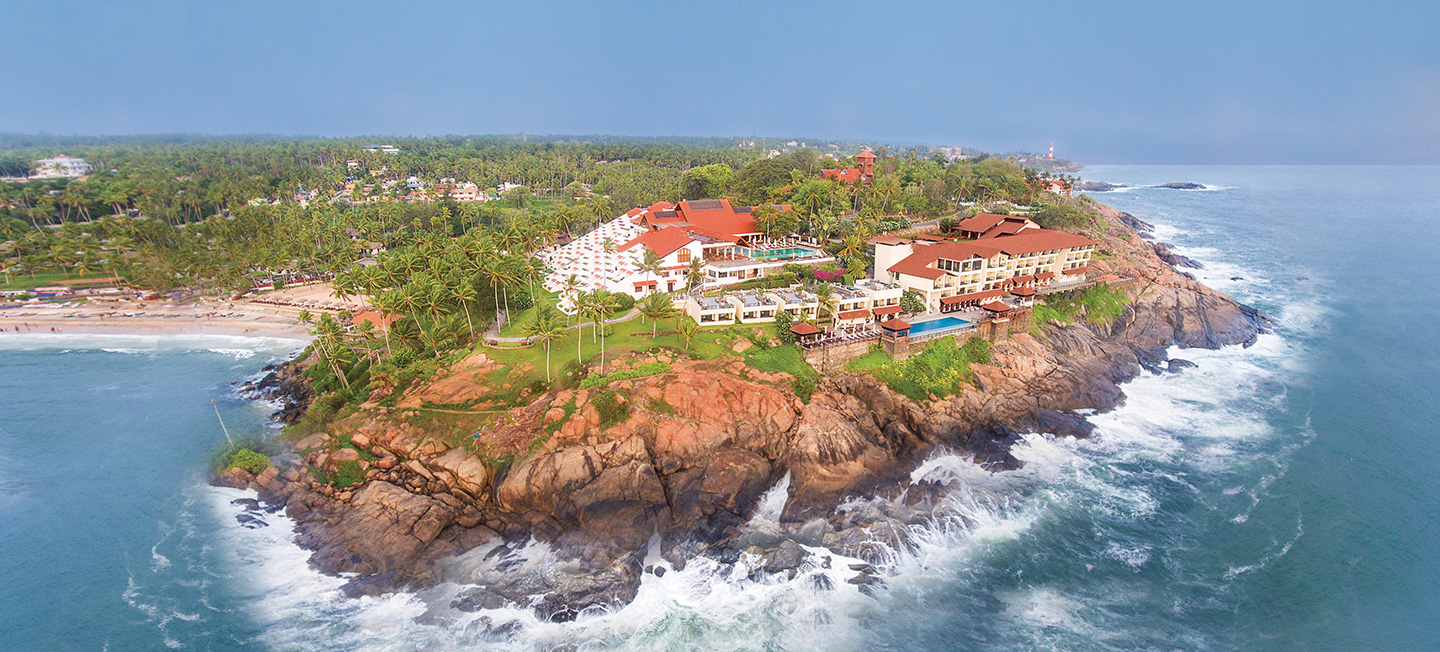 The Leela Kovalam, A Raviz Hotel
A stunning cliff-top hotel, where timeless charm meets modern elegance.
No. of Nights
For Double Occupancy
Winter
Sep 1, 2023 - Apr 15, 2024*
Summer
Apr 16, 2024 - Sep 30, 2024
The above rates are on double occupancy basis, excluding taxes. Mandatory stay in 2 hotels.
Minimum 2 nights in New Delhi / Bengaluru / Chennai. Supplements for itineraries not including a minimum of 2 Nights in New Delhi / Chennai / Bengaluru
Summer: INR 2000 per night | Winter: INR 5000 per night
Terms:
Stay at 2 palaces is mandatory with 2 nights in New Delhi / Bengaluru / Chennai.

The rates are on double occupancy basis, excluding taxes.

Offer is subject to availability at the time of processing reservation.

Offer is not valid for period December 21st, 2023 till January 4th, 2024.

The Indian dining experience shall be for lunch or dinner at our specialty Indian restaurants.

The Leela Palace Trails billing shall be in Indian Rupees (INR). Prices in USD are only indicative and may vary with fluctuations in international exchange rates.

The Leela Palace Trail offer cannot be combined with any other promotional offer or specially negotiated rate or brand website rates.

Inclusions of the offer are applicable during the same stay period. Same cannot be exchanged for cash or transferred for future bookings or bookings not part of the same itinerary.

Any change in government tax policy will be communicated and levied accordingly. GST currently applicable is 18% on per night rate.
Child Policy
Extra bed for children between 6-12 years of age shall be at INR 10,000 + GST per night and covers all benefits of The Leela Palace Trail. A maximum of one child's bed can be placed in the same room which will be provided at no additional charge.
Additional occupant policy (Above 12 years of age)
Please note, not all room types at our properties can accommodate triple sharing hence please reconfirm the same at the time of processing reservation.
Guarantee Policy
Our Palace Trail Team at The Leela Reservations Worldwide shall be pleased to assist you with payment deposit requisites.
Cancellation Policy
No charges shall be levied for cancellations done upto 30 days prior to arrival at the first hotel in the package.

Cancellation received within 30 days of arrival shall be charged for complete package.

For any amendments is permissible 30 days prior to arrival and shall be based on availability. Extra charges may be involved.