Royal Suite – 1 Bedroom
Live the grand life in this luxurious suite designed for fine living. Furnished with the finest, most luxurious amenities, these rooms extend into the plush side of living. Guests can also enjoy panoramic views of the sea from the suites.

This suite features not only a living room with a dining area, but also a king size bedroom beautifully fitted with a walk-in wardrobe. There is also a spacious, elegantly designed living room and powder room.
Enjoy a welcome drink, butler service and airport transfers in a luxury sedan when you book the suite.
Amenities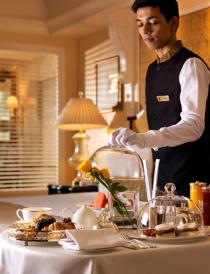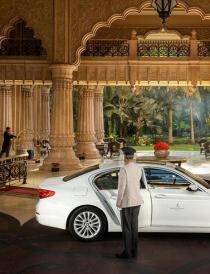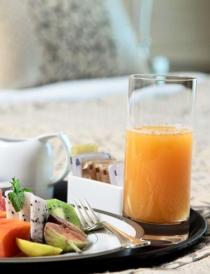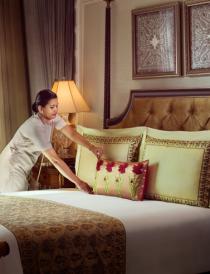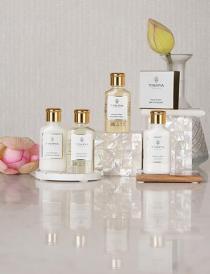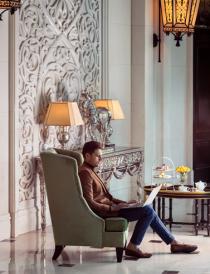 Experience a unique and signature service where every guest experience is personally curated by the Butlers assigned to you as a single point of contact before, during and after your stay.
Ride in luxury with BMW transfers with the reassurance of safety by Suraksha by The Leela. All our chauffeurs follow the COVID 19 protocols.
Choose from a round the clock menus and dine whenever you want.
Choose from an array of pillow options, from goose down feather to exclusive neck supporting pillows, to promote rest and rejuvenation in the most comfortable setting.
Immerse yourself in a unique sensory experience with our range of exclusively crafted bath amenities.
Stay connected with high speed internet with a fast and reliable connection.
The Leela Palace Service

Experience a unique and signature service where every guest experience is personally curated by the Butlers assigned to you as a single point of contact before, during and after your stay.

Airport transfers in BMW

24 hours in room dining

Pillow menu

Tishya by The Leela bath amenities

Complimentary high-speed internet