Premier Suite
Our luxurious Premier Suites are the pinnacle of an amalgamation between traditional hospitality and modern amenities. If you were to spend a day doing absolutely nothing, taking in the majestic seascape outdoors, this suite would let you do just that. The space features a living room, bedroom, powder room, a stylish walk-in wardrobe, a dining area, a utilitarian kitchenette with a refrigerator and a washing machine.
Add it to the aestheticism and splendour of art on the walls, typical to the Leela, and an unmatched opulence that the brand is best known for. Allow our staff to attend to you, as we try to make your stay a memorable one.
Amenities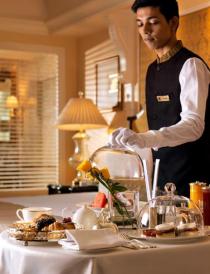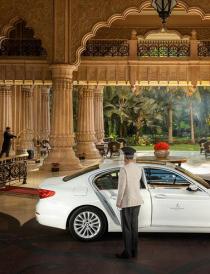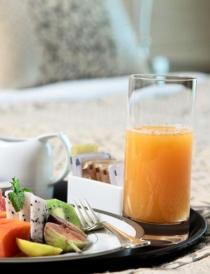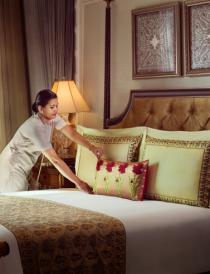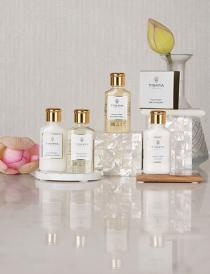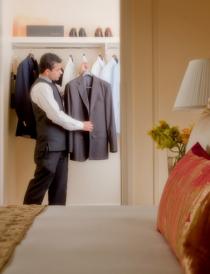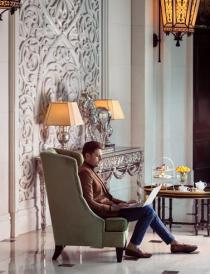 Experience a unique and signature service where every guest experience is personally curated by the Butlers assigned to you as a single point of contact before, during and after your stay.
Ride in luxury with BMW transfers that reassure your safety under Suraksha by The Leela. All our chauffeurs follow the COVID-19 protocols.
Choose from a round the clock menu and dine whenever you want.
Choose from an array of pillow options, from goose down feather to exclusive neck supporting pillows, to promote rest and rejuvenation in the most comfortable setting.
Immerse yourself in a unique sensory experience with our range of exclusively crafted bath amenities.
Contact your in-house concierge, for the prompt pickup and delivery of garments requiring quick laundry turnaround.
Stay connected with high speed internet with a fast and reliable connection.
The Leela Palace Service

Experience a unique and signature service where every guest experience is personally curated by the Butlers assigned to you as a single point of contact before, during and after your stay.

Airport transfers in BMW

24 hours in-room dining

Pillow menu

Tishya by The Leela bath amenities

Express laundry service

Complimentary high-speed internet