Maharaja Suite
Immaculately merging opulence with elegance, the Maharaja suite welcomes you with antique Indian artifacts, paintings and mother-of-pearl teakwood cabinets. With gilded furniture lining the floors, this is an abode of gold, glass and a whole lot of class.
This opulent suite offers two luxuriously appointed bedrooms with king sized beds, a living room bathed in natural light, floor-to-ceiling windows overlooking a picturesque view of the poolside and garden, a walk-in closet, a bathroom with Jacuzzi and rain shower, a dining room with exquisite Rosenthal crockery and a kitchenette.
Avail our 24-hour personalized butler services, in-room dining options from our signature restaurants and an in-suite butler pantry.
Experience the pleasures of living life king size.
Amenities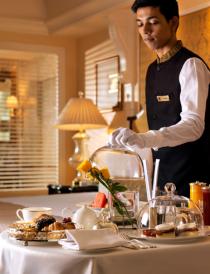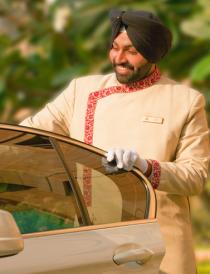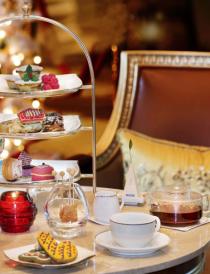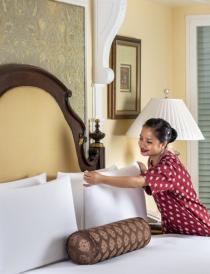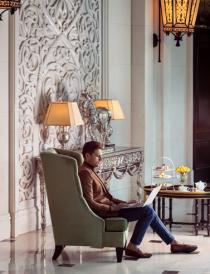 Our proficient butlers ensure each guests' distinctive preferences and requests are perfectly noted and delivered. No matter the time of day, no request is too small or unobtainable.
Commute in style with our chauffeur-driven, top-of-the-line luxury cars equipped with enhanced safety and hygiene protocols under Suraksha by The Leela.
Choose from a round the clock menus and dine whenever you want.
Choose from an array of pillow options, from goose down feather to exclusive neck supporting pillows, to promote rest and rejuvenation in the most comfortable setting.
Stay connected with high speed internet with a fast and reliable connection.
24 x 7 butler service

Our proficient butlers ensure each guests' distinctive preferences and requests are perfectly noted and delivered. No matter the time of day, no request is too small or unobtainable.

Airport transfers in luxury sedan

24 hours in room dining

Pillow menu

Complimentary high-speed internet