Junior Presidential Suite
Our Junior Presidential Suites spell sheer indulgence and luxury. Traditional elegance combined with stunning design fills up the suites with effortless royal charm. Located on the eighth floor, these suites give you a taste of elegant living. A comforting array of amenities defines our Junior Presidential Suites, aptly named Malabar, Coromandal and Konark.
The suites come with contemporary décor and a generous splash of Indian accents. The interiors are adorned with Indian artifacts like brass diya (Indian lamp), urns and figurines of Indian Goddesses, intricately carved wooden yali and antique medallions. Embroidered paisley on golden frames and paintings of temples and maharajas on canvases adorn the walls.
Supremely comfortable, each suite features a living room and a bedroom with floor-to-ceiling windows, walk-in closet and a large bathroom with rain shower, massage showers and jacuzzi.
Amenities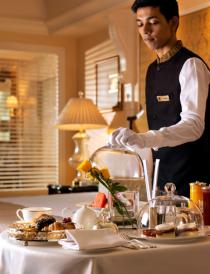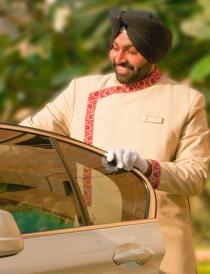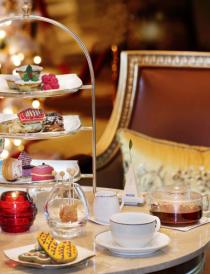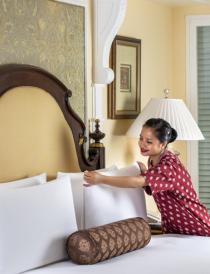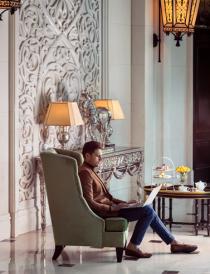 Our proficient butlers ensure each guests' distinctive preferences and requests are perfectly noted and delivered. No matter the time of day, no request is too small or unobtainable.
Commute in style with our chauffeur-driven, top-of-the-line luxury cars equipped with enhanced safety and hygiene protocols under Suraksha by The Leela.
Choose from a round the clock menus and dine whenever you want.
Choose from an array of pillow options, from goose down feather to exclusive neck supporting pillows, to promote rest and rejuvenation in the most comfortable setting.
Stay connected with high speed internet with a fast and reliable connection.
24 x 7 butler service

Our proficient butlers ensure each guests' distinctive preferences and requests are perfectly noted and delivered. No matter the time of day, no request is too small or unobtainable.

Airport transfers in luxury sedan

24 hours in room dining

Pillow menu

Complimentary high-speed internet