Tower Suite
The Tower Suite is a stand-alone subcategory of the Royal Club rooms. Located between the first and fifth floors, its a two-bay suite that's spread over an area of 1205 sq. ft. and equipped with a spacious living room and bedroom.
Tucked away in a corner, these suites provide a homely feeling, intended for those who prefer long stays. The ultimate in luxury, these suites have large independent balconies, compact kitchenette and four-fixture bathrooms with an additional cubicle. So extend your vacation a little. Take liberties in the kitchenette, expand your lifestyle into the living room and lounge in the luxurious balcony that overlooks the gardens below.
Amenities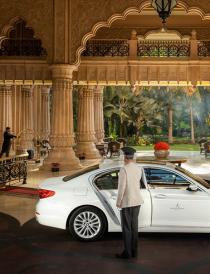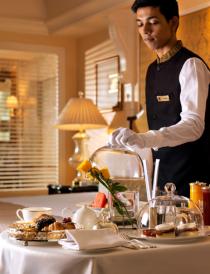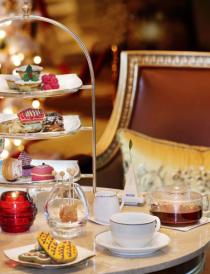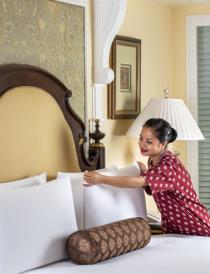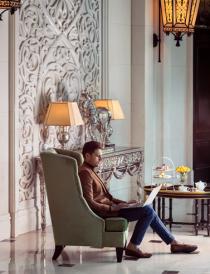 Ride in luxury with BMW transfers that reassure your safety under Suraksha by The Leela. All our chauffeurs follow the COVID-19 protocols.
Experience a unique and signature service where every guest experience is personally curated by the Butlers assigned to you as a single point of contact before, during and after your stay.
Choose from a round the clock menu and dine whenever you want.
Choose from an array of pillow options, from goose down feather to exclusive neck supporting pillows, to promote rest and rejuvenation in the most comfortable setting.
Stay connected with high speed internet with a fast and reliable connection.
Airport transfers in BMW

Ride in luxury with BMW transfers that reassure your safety under Suraksha by The Leela. All our chauffeurs follow the COVID-19 protocols.

The Leela Palace Service

24 hours in-room dining

Pillow menu

Complimentary high speed internet