Munroe Thuruth
Amidst the calm waters lies a serene green paradise. Mundrothuruthu, also known as Munroe Thuruth, is a cluster of eight picturesque islets located at the meeting point of Ashtamudi Lake and Kallada River in Kollam.
It is home to a diverse variety of flora and fauna attracting migratory birds each year, with lush mangroves adorning the waterways, and rural life that exudes tranquility. Visitors can experience traditional coir making, relish the local cuisine, try fishing, and do much more.
A canal cruise through the narrow waterways and a glimpse into the lively village life offers an unforgettable experience. The island also features the Dutch church, an ancient church with rustic architecture.
Location: Kollam
Distance from the hotel: 95 km
Distance from the airport: 82 km
Driving time: 2 hours 33 minutes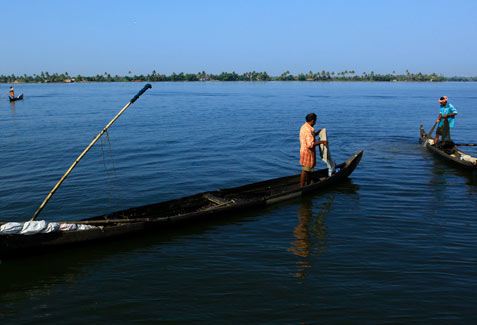 One of the most talked about places in all of Kerala and its second largest estuary ecosystem, Ashtamudi lake is home to over forty-three types of…
Explore more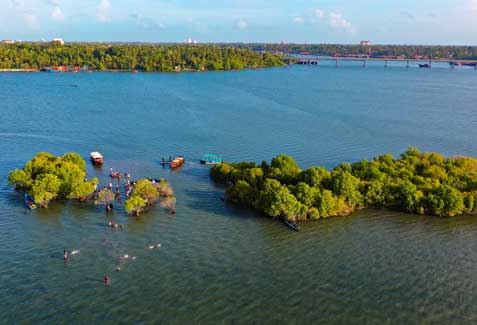 Located amongst the backwaters of Ashtamudi is the peaceful and gorgeous island of Sambrani Kodi. If cruising through lagoons and taking in the lush…
Explore more