Maharaja Suite
When your stay should reflect your achievements, nothing less than a royal choice will do. Welcome to the Maharaja Suite.
The plush interiors are adorned by fine art and artefacts that weave a spell of luxury. The 3,585-sq.-ft. suite comes with a living room, study, dining area and master bedroom with a separate walk-in wardrobe. The king-size bathtub and jacuzzi as well as the separate shower stall and water closet only add to the feel of luxury.
Built into the suite, for the discreet comfort of its distinguished guests, is uninterrupted relaxation, recreation and complete privacy. In other words, find here an attached massage parlour, a spacious plunge-pool and sprawling courtyards. An interconnecting Grand Heritage View Balcony room is also available for accompanying guests. Obviously, the room gets well-kept by the personal butler attached to it during your stay.
Amenities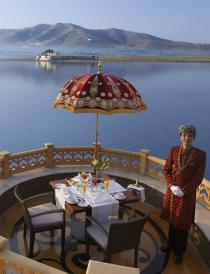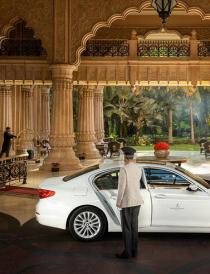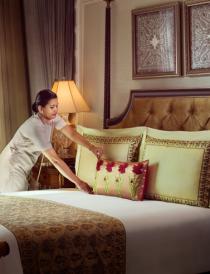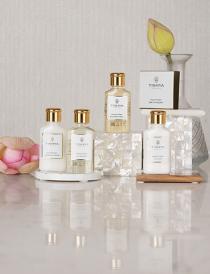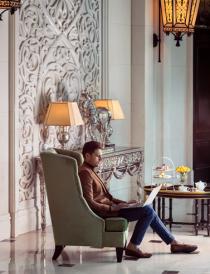 Experience a unique and signature service where every guest experience is personally curated by the Butlers assigned to you as a single point of contact before, during and after your stay.
Ride in luxury with BMW transfers with the reassurance of safety by Suraksha by The Leela. All our chauffeurs follow the COVID 19 protocols.
Choose from an array of pillow options, from goose down feather to exclusive neck supporting pillows, to promote rest and rejuvenation in the most comfortable setting.
Immerse yourself in a unique sensory experience with our range of exclusively crafted bath amenities.
Stay connected with high speed internet with a fast and reliable connection.
The Leela Palace Service

Experience a unique and signature service where every guest experience is personally curated by the Butlers assigned to you as a single point of contact before, during and after your stay.

Airport transfers in BMW

Pillow menu

Tishya by The Leela bath amenities

Complimentary high-speed internet