The Leela Goa
Unwind in this luxurious resort that's set amid 75 acres of sprawling lush greenery and picturesque lagoons. Its spacious and airy rooms are fitted with balconies that allow guests to take in views of a winding river on one side and the Arabian Sea on the other. Right from the drive to the beach hotel in all-new BMWs, the resort offers unparalleled luxury and is the perfect property to safely—owing to its adherence to The Suraksha initiative of strict hygiene and sanitisation standards—partake in Goa's 'susegad' philosophy of slow living.
Hotel Coordinates: Mobor, Cavelossim, Salcette, Goa 403 731 | Google Map | Contact Us
55 mins from Goa International Airport | 35 mins from Madgaon Railway Station
360° Virtual Tour : Click here
Stay & Live
The Leela Goa
Dine & Wine
Aqua

It has a dance floor as well as varied indoor games and activities including snooker, chess and karaoke, making this one-of-a-kind, entertainment lounge a must-visit after dusk.

Jamavar

Pool Bar

Riverside

Susegado

The Club Lounge

The Restaurant

Yali Lounge
Quintessential Experiences
Art

Adorning every nook and corner of this spectacular oasis by the sea is a thoughtfully curated piece of art that creates an inspiring and immersive journey for your stay. Take an art tour to feed your craving for fine art.

Ceremonial Rituals

Culinary

Leisure

Romance

Wellness
 Graced with venues offering a blend of nature, beauty, and glamour for your fairytale wedding.
Enclosed and alfresco venues overlooking Sal river with a spirit that celebrates exuberant Goa.
Meeting spaces enveloped by verdant lawns with spectacular views crafted to spark inspiration.
Images & Gallery
The Leela Goa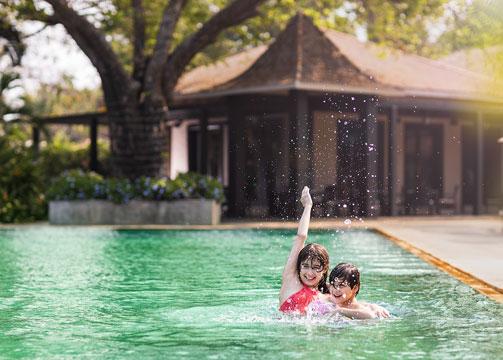 The Club Lounge Pool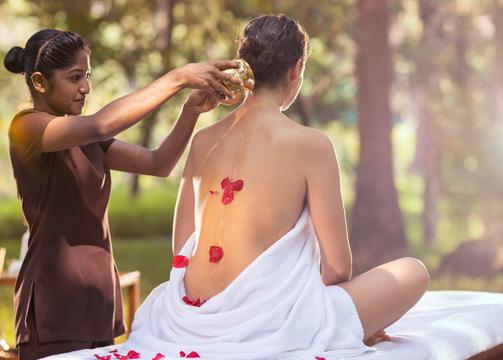 The Spa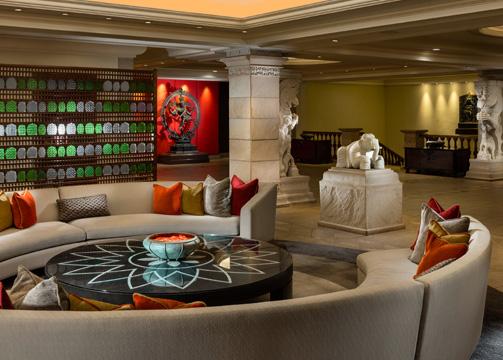 Yali Lounge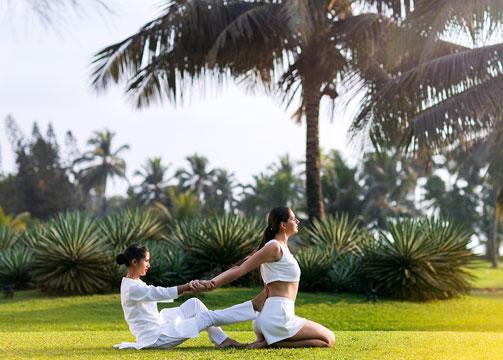 Yoga
Golf Course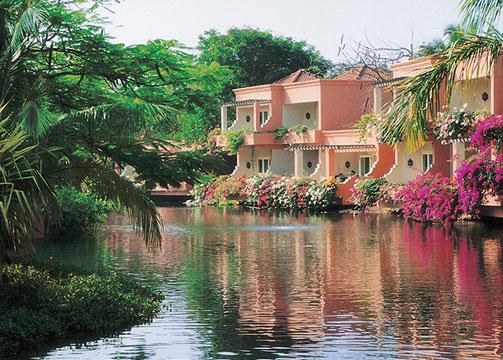 Bougainvillea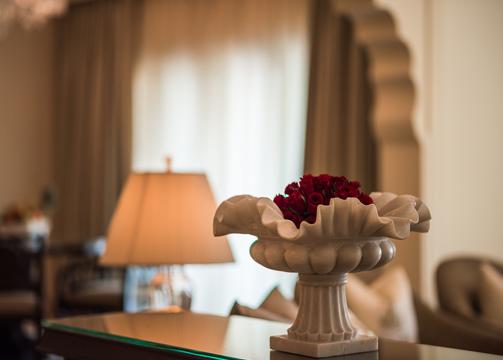 Artefact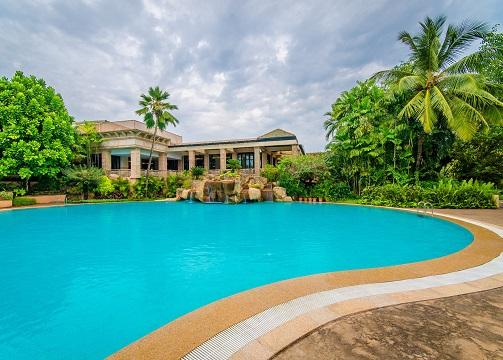 Swimming Pool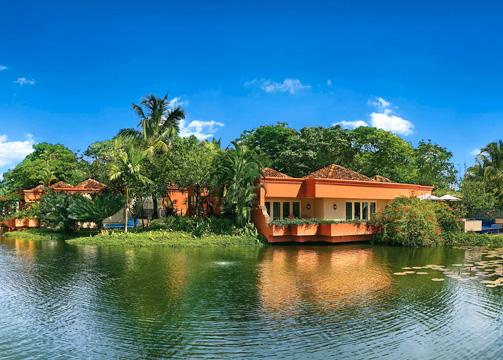 Lagoon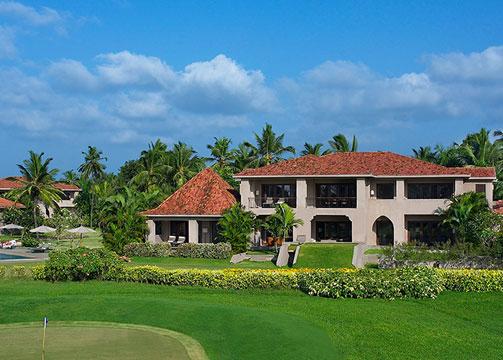 The Club
The Club Pool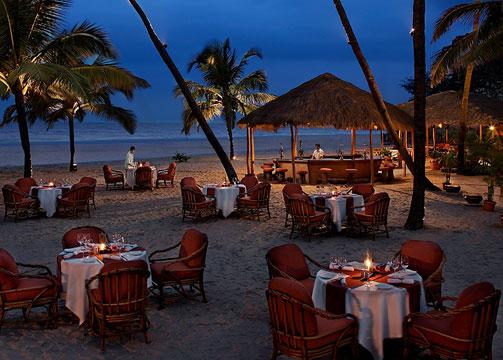 Susegado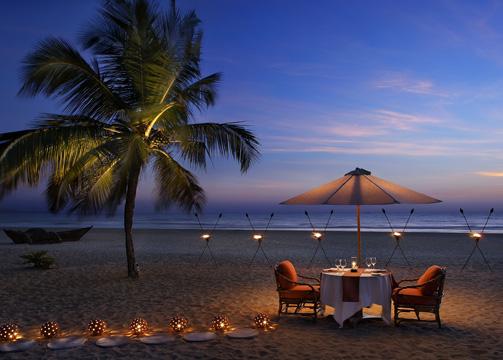 Beach Dining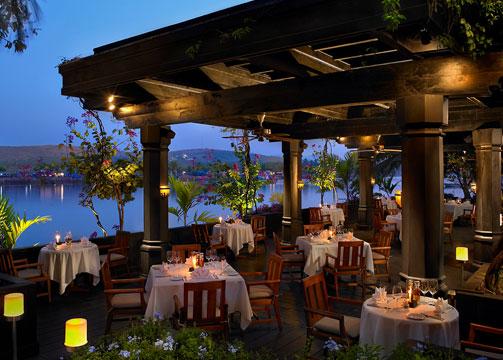 Riverside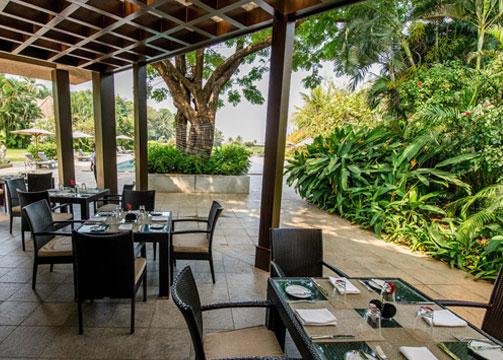 The Club Lounge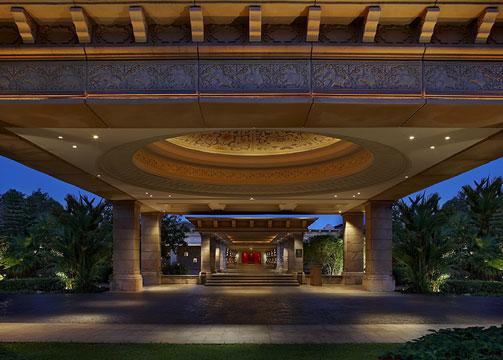 The Lobby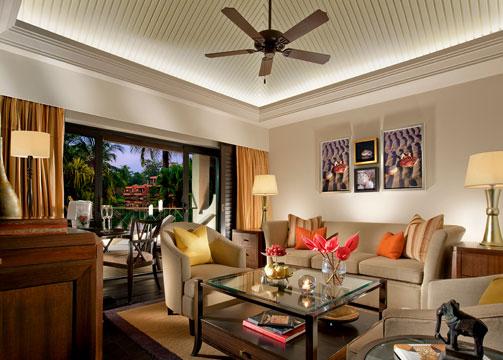 Lagoon Suite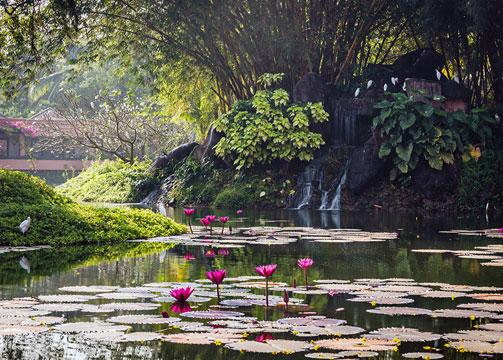 Lotus Pond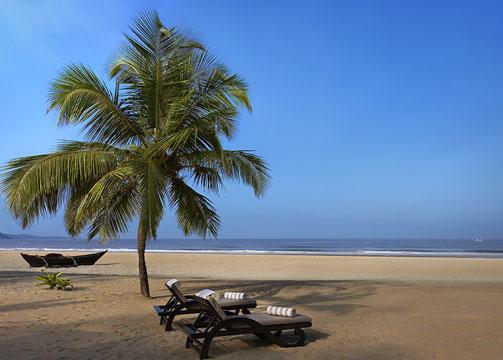 Beach
#TheLeelaGoa
Share your journey and tag us #TheLeelaGoa and @theleelagoa for a chance to be featured.